Laguna Lodge Log Cabin
Enjoy our cozy and spacious log cabin where you'll find 2 bedrooms, 1 bath, a fully equipped kitchen and a large living/dining room for that rustic feel on those cool evenings. There is a large loft area that houses one of the bedrooms. Enjoy the huge covered porch that runs the entire length of cabin to sit and relax on. Located on a dead end street.
Come to relax and get away from the hectic world. We call it R&R. It is our specialty.
Enjoy the Hatfield/Lake Arbutus area for fishing and water sports, Bruce Mound Ski Area, Levis Mound Mountain Bike Trails, golfing and thousands of acres of public land for hunting.
Looking for other things to do in around the Hatfield area? Click here.
For rates and availability, please contact Ralph Johnson at
cheezman@centurytel.net
or 715.299.5263.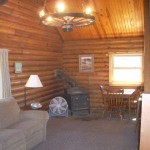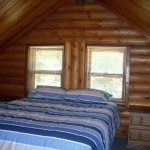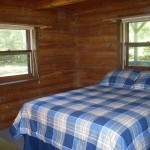 Laguna Lodge Testimonials
Thanks so much for the use of your lovely cottage. The weather was wonderful. We enjoyed the porch and fire pit a lot. Fishing - not so much. We only caught one tiny fish and a stick! We toured Neilsvilla and tried our hand at the casino; not much luck. The quiet and peacefulness of the cottage area was great! Thanks again - We loved the cheese! - The Kochs, Windsor WI
Thank you for the clean cabin. Enjoyed the covered porch in all the rain. Fishing was O.K., caught a huge perch (12") under size walleye and lots of small mouth and large mouth bass, crappie and a bluegill. Came for Walleye, but could not find them at all, but we did catch other fish. Enjoyed the cheese! Thank you!
Thanks so much, Ralph! We were looking for a little cabin in the middle of no where to escape to for our first anniversary. And, Laguna Lodge was absolutely perfect! More perfect than we imagined it could be! We love exploring new places so we loved our long walks and shipping downtown Black River Falls. Many Blessings - The Elandts
This was a most pleasant place to spend Thanksgiving with our youngest son and his finance. Quaint, cozy and quiet. The lake and the woods were just about a perfect environment - and one of those perfect aspects was that it gets DARK at night. I'm sure we'll come again. - The Clarks
Thanks for the use of Laguna Lodge! We had a great time snowshoeing and skiing. Your recommendations for the local restaurants was beneficial. We had two wonderful meals out. We apprecated the bottled water and the cheese. - The Mahoneys